Home

/

SOLAR

/

eArche Light weight solar panel (175W) - Frameless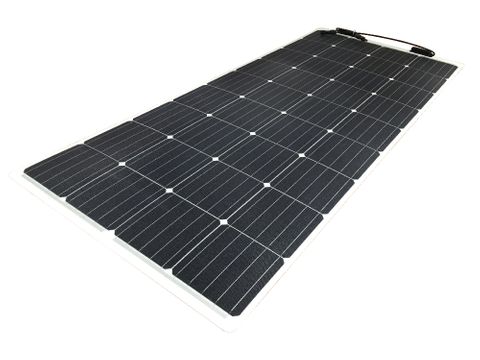 eArche Light weight solar panel (175W) - Frameless
Description
eArche Light Weight Flexible Solar Panel - 175Watt Frameless
75% LIGHTER - 85% THINNER - 100% IMPROVEMENT
eArche is a light weight and ultra-thin solar panel made with a fibreglass reinforced composite material similar to aircraft windows, and 70% lighter than conventional solar panels, making it far less costly to transport and install. eArche light weight solar panels are ideal for caravans, motorhomes, RV's, Buses, 4WDs, boats, yachts and even trains. Yes trains, in fact the eArche panels are used on the world's first solar powered train in our own Byron Bay, NSW.

eArche solar panels are also the first light weight solar panel approved for off grid use by the Clean Energy Council of Australia, meeting the same durability tests that conventional glass solar panels must (IEC61215:2016) as inuse on many home and commerical applications in Australia including the Sydney Maritime Museaum Heritage Building.
• 175Watt - Frameless - 1505x665x2mm - 2.9kg
• Ultra-light - eArche weighs around 70% less than conventional PV panels. Panels meassure just 2mm with a 100watt panel weighing just 1.9kgs.
• Flexible - eArche combines a unique, patented material produce superior flexible crystalline-silicon panel which can be installed on curved surface.
• Easy Installation - eArche can reduce installation cost by up to 50% through ease of handling and faster installation.
• Transportation - eArche's innovative frameless & framed panels along with low weight will very
significantly reduce the cost of transportation.
• Durability - eArche panels are certified to withstand maximum test load (2400 Pascal) and hail tested with 200g/35mm diameter ice stones at 39.5m per second.
• Warranty - 5 Year Warranty
Brand:

Sunman

Dimensions:

1505x665x2

Weight:

2.9

Warranty Information:

5 Years
Downloads
Customer Reviews and Ratings
No Reviews
Be the first to review this product!