Home

/

DC-DC Charger + MPPT Voltech 10V-50V (30A)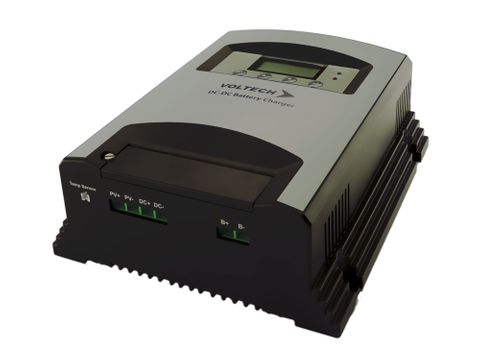 DC-DC Charger + MPPT Voltech 10V-50V (30A)
Description
The SCM030 is designed to fully charge AUX batteries using either the vehicles power (DC to DC booster) or solar panel (MPPT) sources. It will automatically detect when power is available and begin charging. Either input can be set as the "priority source" Charging voltages can be adjusted to suit different battery types including LiFePO4.
FEATURES
• 8-50V DC Input
• 10-50V PV Solar input
• 500W Solar input
• Auto detects input source
• Multi window LCD display
• Programmable charge voltages
• Input source priority select
• Programmable LVD connect voltages
• Can charge 12V batteries from 24V solar
• Fan cooled (auto) for true 30A output
Brand:

Voltech

Dimensions:

240x205x88

Weight:

1.9

Carton Qty:

4

Warranty Information:

24 Months
Downloads
Customer Reviews and Ratings
No Reviews
Be the first to review this product!